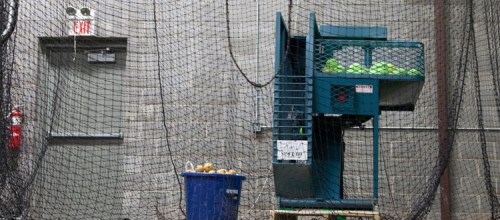 Attention baseball and softball players and parents! Looking for something to do tonight? Come into The Sport Warehouse and play some catch or take some batting practices in one of our cages!
Baseball and softball season is coming up quick and you want to be on top of your game. There's no better way to prepare for the season that to get some extra reps in.
Since this crazy Wisconsin weather has brought us snow once again, it's the perfect night to spend time inside building your game! Our cages and turf space is open TONIGHT!
For only $40 you can spend an hour perfecting your baseball and softball skills. Our fitness area and court space is also available for any strength and agility training you may want to do.
Bring your friends, teammates and siblings and spend your Friday night at The Sport Warehouse playing baseball and softball!
Give us a call at 715-514-5944 to make a reservation or stop in and see us! We also recommend creating an account with us online. With an account you can sign up for camps and classes as well as check our schedule.