the Eau Claire Sport Warehouse Opened in 2014 to create a space for athletes to play multiple sports under one roof. They are proud to be a female owned business serving the needs of athletes in our region.
"We strive to create an inclusive space where all athletes can work to reach thier personal athletic goals"
Owner Jodi Thesing-Ritter opened the Eau Claire Sport Warehouse in 2014 to create a space for athletes to play multiple sports under one roof. As a mother of four busy, multiple-sport athletes, Jodi has had the pleasure of coaching her kids in baseball and softball. Jodi believed there had to be an easier way for kids to 'build their game' without running all over town. Jodi's daughter Morgan has now joined the Warehouse team as the onsite manager.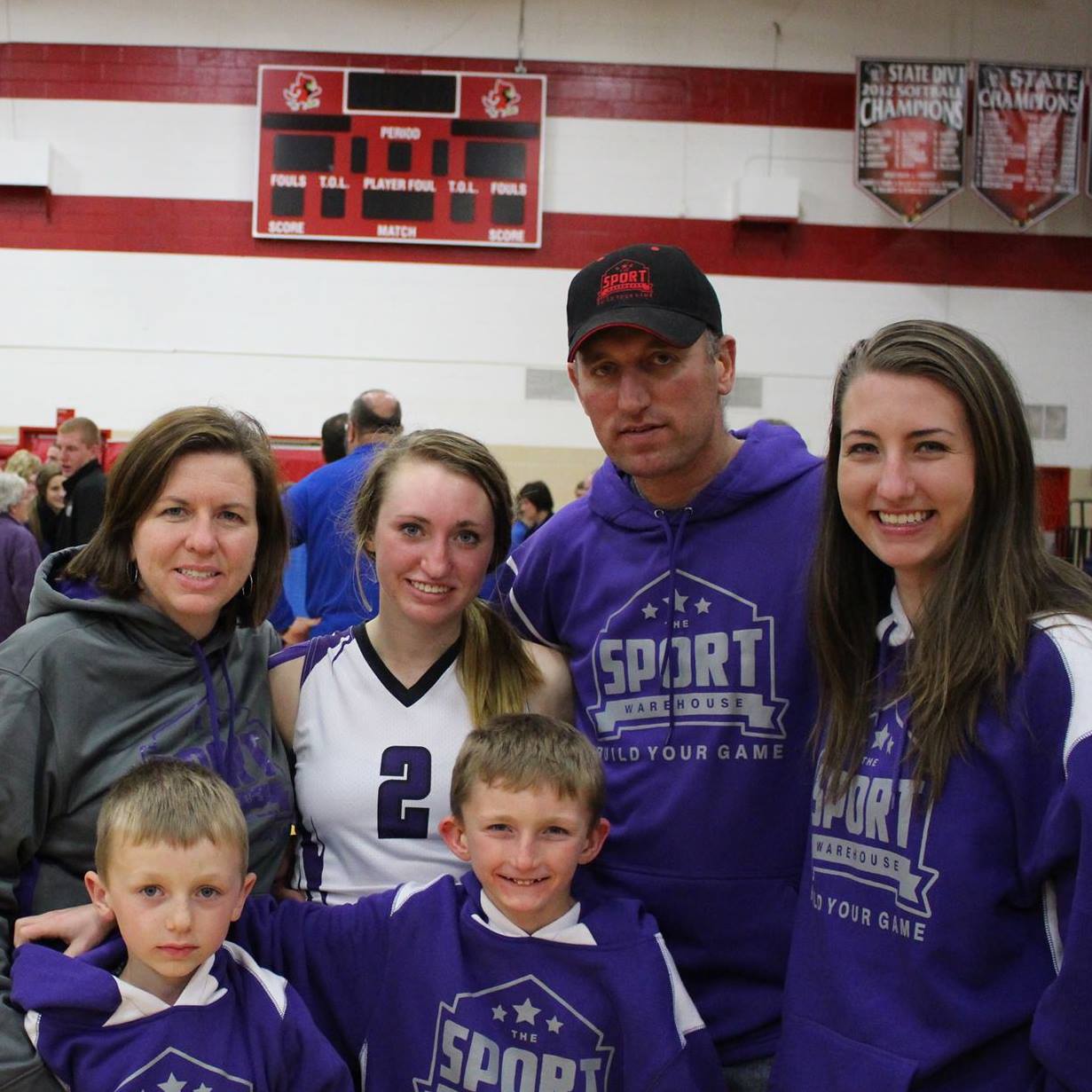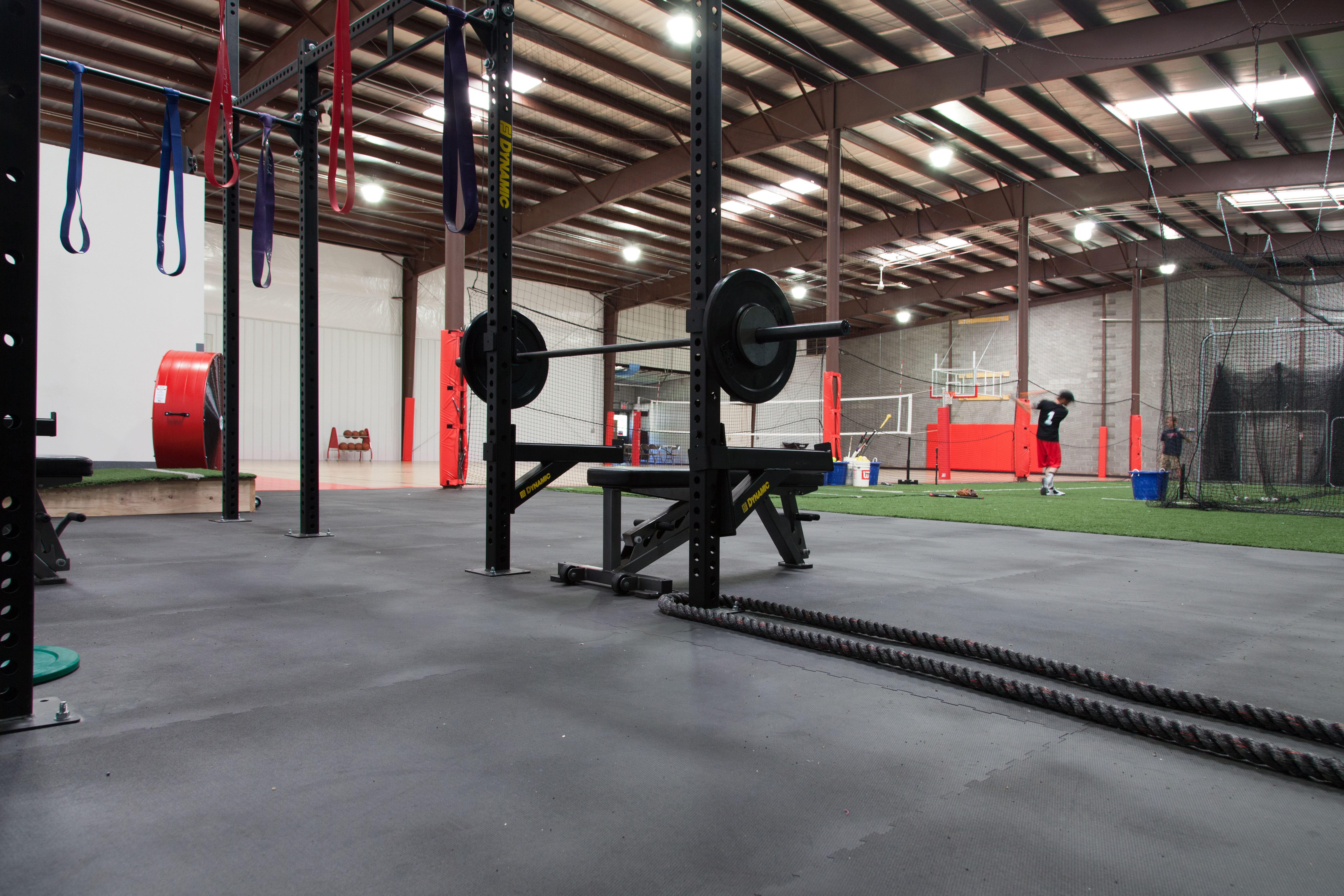 Personal and Small Group Fitness Training
Volleyball Training and Scrimmage Leagues
Basketball Training and Scrimmage Leagues
Baseball and Softball Hitrax Hitting Leagues
Warehouse Warriors Baseball and Softball
Eau Claire Slam Volleyball
To join one of our programs, please create a client login on our client portal. Through the client portal you will be able to register for all our different offerings.
Our Trainers
Our trainers share the goal of helping each athlete set attainable goals and develop customized plans to reach those goals. We know that hard work pays off and we use a #DoTheWork model of achieving our goals. Our team doesn't believe in short cuts and we strive to help our athletes understand the value of working to achieve your dreams. We also strive to create an inclusive environment where all are welcomed and supported.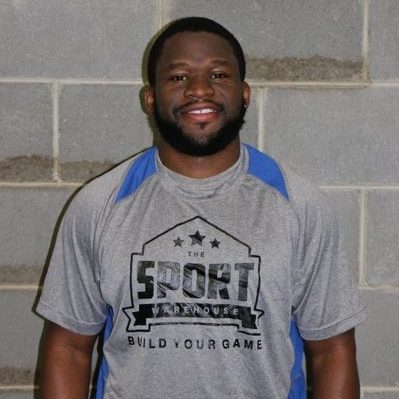 William McCalebb
Trainer
Willie McCalebb was born and raised in Florida. He attended college at The University of St. Francis in Joliet, Illinois where he played college football. Willie received his BA in business administration and with a minor in marketing. Willie loves training and coaching others because of the positive impact it has on others. Willie also loves to see others reach their goals in life. Being a part of helping others achieve their dreams helps Willie to feel great inside and reach his own goals of making the world a better place.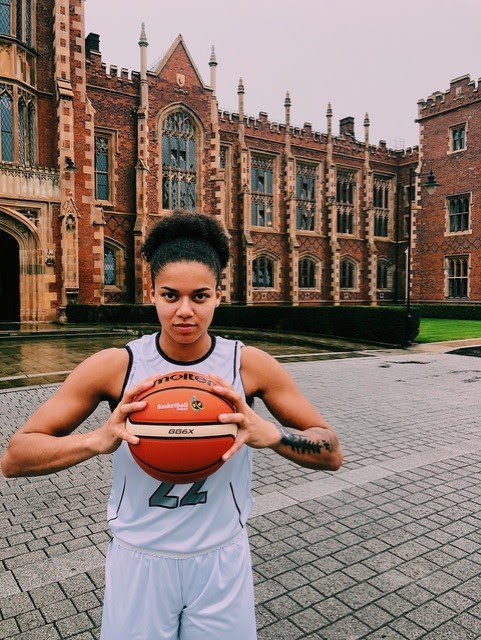 Kayonna Lee
Trainer
Kayonna Lee capped off her career at the University of Central Missouri in 2018-18 with an NCAA2 National Championship.  In her two seasons at the university, Central Missouri went 54-10. Kayonna averaged 9 points and 9 rebounds per game over her 64 game career, and averaged better than one block and one steal per game as well.  The 6'1/186 cm forward was a dominant force in the paint winning MIAA Conference Defensive Player of the Year in 2018 after making the conference's All Defensive Team the prior season.
 Kayonna spent the 2018-19 season as an assistant coach for her Central Missouri squad as she finished her degree in exercise science.  In the summer of 2019, Kayonna played for the Wisconsin Glo. The Glo is a professional team made up of the best players from Wisconsin over the past decade and has had five former WNBA players on the roster. 
 If you need someone who comes from a winning tradition to set the tone for your club by doing all the right things on the court whether it be battling for a rebound, blocking a shot, or making a turn around jump shot in the paint, Kayonna Lee will be a great fit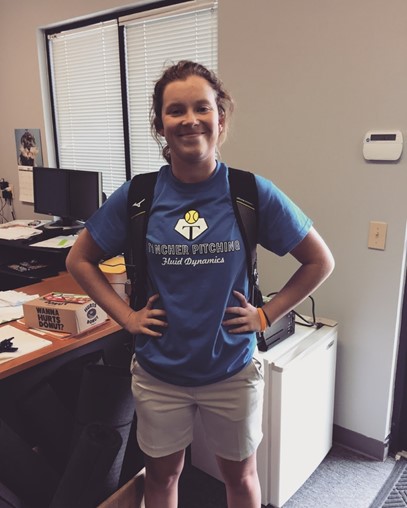 Megan Wallace
Trainer
Megan Wallace had a lengthy and tumultuous pitching career. She began at the age of 7 and now holds the current school record for season and career wins. As a junior, she began working with Tincher Pitching affiliate, Inner Power Pitch, due to severe pain while pitching.  Previous to that, Megan rarely made it through an entire game due to pain. Her first homework: stop pitching. She had to let her body heal and years of pitching badly had her torn up in all sorts of places. After a few short lessons with Inner Power Pitch, Megan pitched 198 innings as a senior completely pain-free! After finishing out her senior year the college that she originally committed at decided to cut the program in the middle of the summer. That is when Megan found a home at North Iowa Area Community College  (NIACC).
After working with Inner Power Pitch and benefitting beyond her wildest dreams, Megan knew she had to continue the teaching to help other young women pitch pain-free. She ended up playing at North Iowa Area Community College on the softball team and finished her school at Iowa State University studying in communications. Megan knows what it means to struggle to get through a game and the pain a young pitcher can endure when coaching improperly. Her goal is to work with as many young women as possible and ensure they don't have to endure the pain she went through.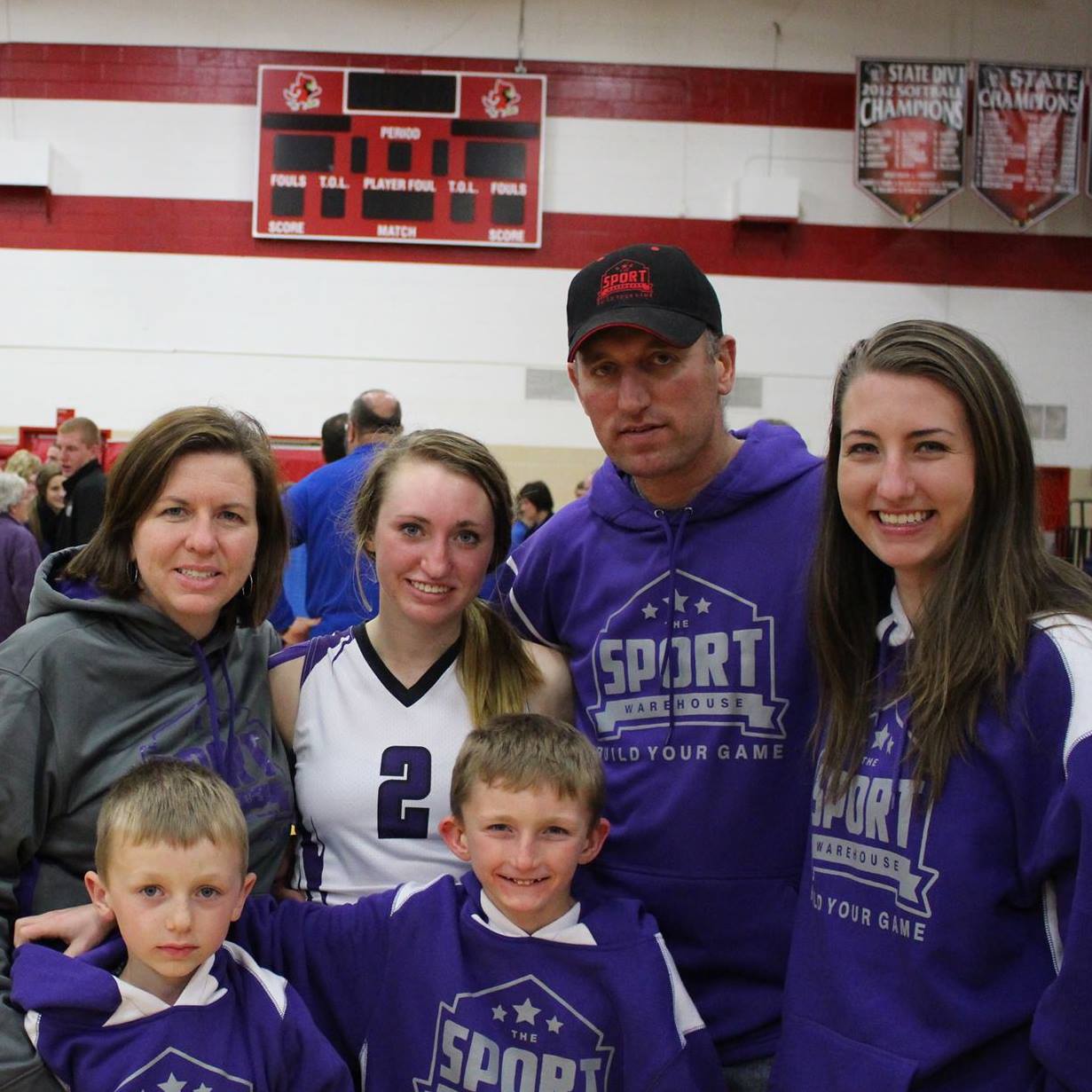 Morgan Thesing-Ritter
Trainer
Morgan was a standout three sport athlete at Memorial High School. She attended NIACC where she holds school records in hits, stolen bases and runs scored. Morgan finished her career with a batting average of .491 and 5th overall in the nation for stolen bases. Morgan earned All-American honors for her outstanding career. Morgan believes in hard work and putting in the time to improve your game. She passes this work ethic and focus on the little things that make you a better athlete on to the youth she trains and coaches. Morgan provides one on one and small group lessons in volleyball and softball. She also leads our Slam Volleyball program and serves as a coach. She is developing our Warehouse Warriors Softball program and will coach one of the teams.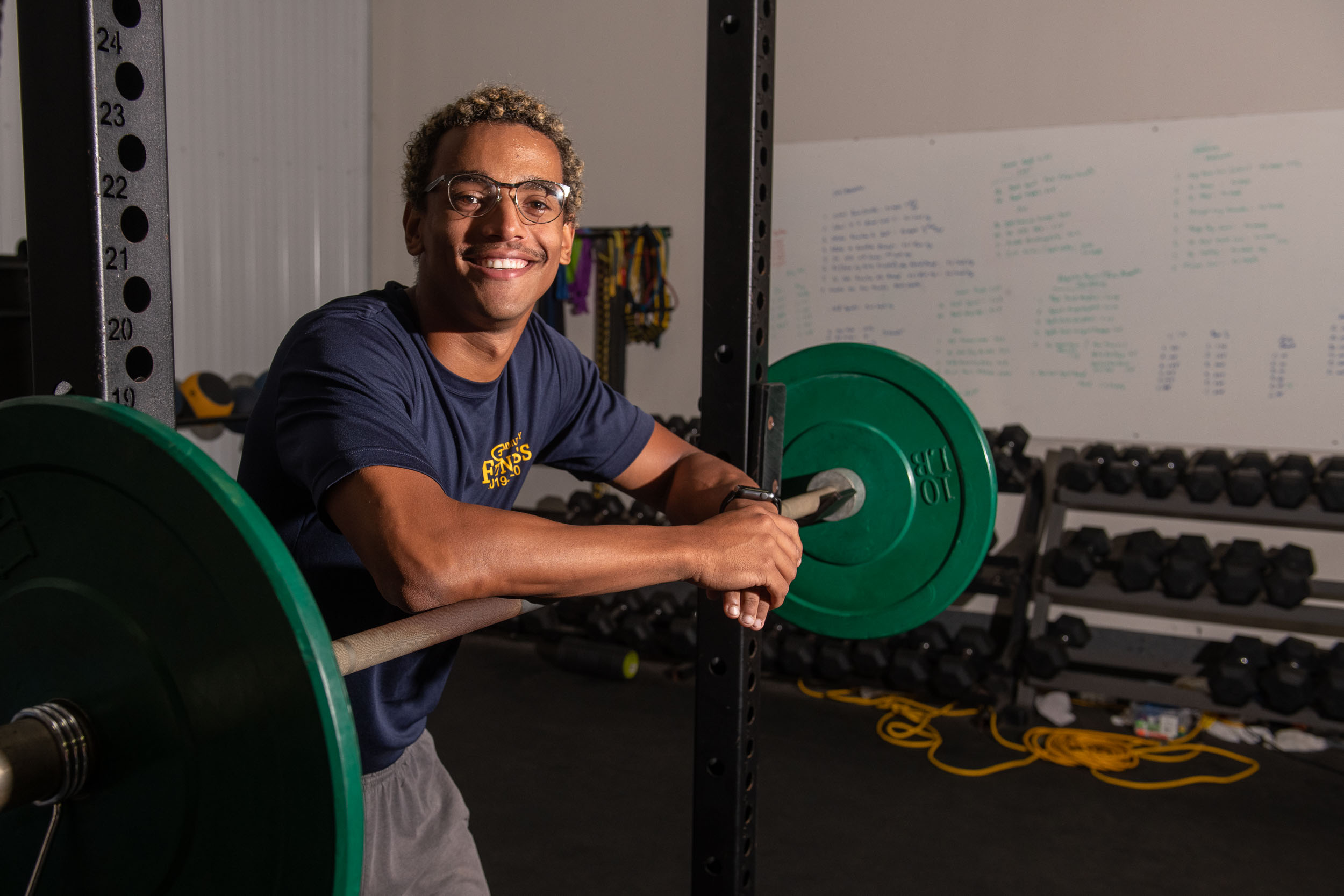 Terrel Kopping
Trainer
During his years as a Blugold, Kopping has coached several Eau Claire area youth football teams, embracing coaching strategies that he says help build kids' confidence along with their football skills.By making practices and games fun for everyone on the team, regardless of their skills, his players are learning to work together, to respect themselves and others, and to love the sport, Kopping says.He also works with the Wounded Warrior Project, helping military veterans with stretching, physical therapy and social rehabilitation, as well as on mental health issues related to their service. Terrell is a licensed personal trainer as well as a kinesiology majo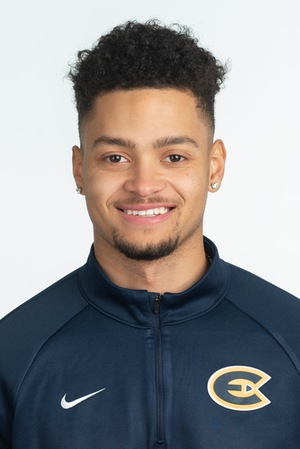 Elyjah Johnson
Trainer
Elyjah currently attending the University of Wisconsin – Eau Claire majoring in Kinesiology/Exercise Science. Elyjah was a member of the inaugural team bringing baseball back to UW-Eau Claire in 2021. Elyjah has his heart set on playing college baseball since I was 13 years old. As a 12 year old, he was on a state bound little league team.  When he was 13, his Babe Ruth team made it to the Babe Ruth World Series. While he was a key player on that team not only in the field but also on the bases, they came up just short of winning it all. As a 15 year old, he decided to try out for the 17u Eau Claire American Legion Baseball team (ECALB), and we ended up making it all the way to regionals and losing in the championship game. Fast forward to his junior year at North High School here in Eau Claire; his baseball team had a record of 26-4 and went on to win the State Championship that year. Elyjah trains athletes at the Sport Warehouse and coaches in the Warehouse Warriors baseball program. Elyjah strives for athletes to build their skills and their love of the game!
Build-Your-Game
The Eau Claire Sport Warehouse
School Year H0urs
Monday: 3:30pm-9:30pm 
Tuesday: 3:30pm-9:30pm
Wednesday: 3:30pm-9:30pm
Thursday: 3:30pm-9:30pm 
Friday: 3:30pm-9:30pm
Saturday: 9:00am-6:pm 
Sunday: 9:00am-9:30pm
Or by appointment
CREATE A CLIENT LOG IN
To join one of our programs, please create a client login on our client portal. Through the client portal you will be able to register for all our different offerings.